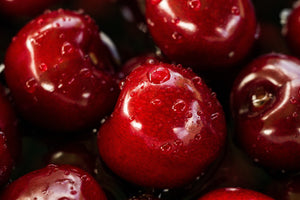 The Montmorency Tart Cherries: "The Cherry With More"
The Montmorency Tart Cherries: "The Cherry With More"
At Cherrish, we take pride in our star product: the Montmorency tart cherry. This unique variety of cherry is not just a delicious fruit but a nutrient powerhouse with myriad health benefits. Our cherries are harvested in summer and available all year round in a variety of forms - dried, frozen, canned, juice, and juice concentrate - to complement any lifestyle.
Montmorency Tart Cherries: The Backstory
Montmorency tart cherries are named after a valley in the northern suburbs of Paris, France, where they were first cultivated in the 18th century. Today, these cherries are predominantly grown in North America, earning them the moniker "The Cherry With More". These cherries stand out with their distinctive sweet-sour taste and unique nutrient profile, which sets them apart from other cherries.
More than 94% of Montmorency tart cherries consumed in the U.S. are also grown in the U.S, with two-thirds of the U.S. supply coming from Michigan - known as the Cherry Capital of the World. Other states such as Utah, Washington, New York, Wisconsin, and Pennsylvania are also significant contributors. By choosing our locally-grown, not imported, Montmorency tart cherries, you help support North American agriculture and preserve generations-old family farms.
Health Benefits of Montmorency Tart Cherries
Montmorency tart cherries have been the focus of numerous scientific studies, more so than any other type of cherry. Research has examined the impact of Montmorency tart cherry consumption on a range of health areas including arthritis and gout, exercise recovery, sleep, heart health, and gut health.
One of the secrets to their health-boosting prowess lies in the deep red color of Montmorency tart cherries. This color signals a high concentration of anthocyanins, a type of polyphenol in the flavonoid family, known for its powerful antioxidant and anti-inflammatory properties.
Where to Find Montmorency Tart Cherries
Despite being harvested in July, fresh Montmorency tart cherries are usually only available in growing regions. However, don't worry! You can find them at any time of the year in your local grocery store's frozen food aisle, on shelves in dried tart cherry packages, or in bottles as 100% juice or juice concentrate.
Try "The Cherry With More" Today!
We invite you to experience the exceptional taste and numerous health benefits of Montmorency tart cherries. Check your local grocery store for our Cherrish products and discover for yourself why we proudly call it "The Cherry With More".