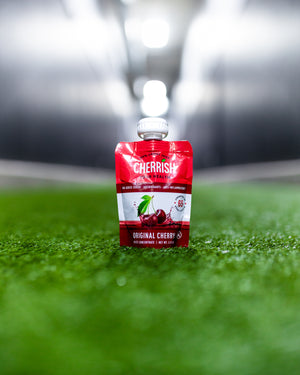 The Latest Tart Cherry News and Ideas
Your Resource for All Things Cherry Related
Welcome to the ultimate destination for all things tart cherries, CHERRiSH beverage brand, and delectable tart cherry recipes! Our blog is your go-to source for the latest news, trends, and insights in the world of tart cherries. Whether you're a fan of their unique tangy flavor, interested in the health benefits they offer, or simply seeking inspiration for incorporating tart cherries into your culinary repertoire, you've come to the right place. We're dedicated to bringing you engaging and informative content that celebrates the incredible versatility and goodness of tart cherries.
From discussing the latest scientific research on their potential health advantages to highlighting the captivating journey of the CHERRiSH beverage brand, our blog covers it all. Join us as we explore the myriad ways tart cherries can elevate your well-being and tantalize your taste buds. Delve into our treasure trove of tart cherry recipes, carefully curated to showcase their exceptional taste and versatility in both sweet and savory dishes. Whether you're craving a scrumptious tart cherry pie, a refreshing tart cherry smoothie, or a savory tart cherry-glazed salmon, our collection of recipes will ignite your culinary imagination and leave you craving for more.
With expert tips, step-by-step instructions, and mouthwatering visuals, you'll be inspired to create culinary masterpieces that feature the irresistible allure of tart cherries. So, whether you're a tart cherry enthusiast, a health-conscious individual, or a culinary aficionado, our blog is here to provide you with the latest news, captivating stories, and delicious recipes centered around tart cherries and the renowned CHERRiSH beverage brand. Get ready to dive into the world of tart cherries, uncover their secrets, and embark on a flavorful journey that will leave you feeling inspired and satisfied.